We are especially proud to provide the troubled sleeper or shift worker with a new best friend: Cellular SlumberShades (The Official Window Shade of the National Sleep Foundation). What sets these blackout shades apart is that they run along a track to eliminate 99.9% of the light that seeps in around the edges of a typical window covering. For various applications including children's bedrooms, hard to reach windows, or simply for convenience, choose cordless operation options including motorization which help adults and kids sleep peacefully.
Additional Room Darkening options without the SlumberShade tracks include our Exclusive Woven Woods, Sheer Horizontals,Cellular Shades, Roman Shades and Roller Shades.

Motorized Options
Yes motors are available on the Slumbershade.  Set it up with a remote timer a let the natural light from outside slowly wake you up.
Unique Design
Our Slumbershade can be used with many difference cellular blackout fabrics and can also be Custom Designed on our site.
Great Color Selection
YES!!!
Great Color Selection
The sky is the limit with our Custom Design tool on our site. You'll find something you love!
Expansive View
This product pull up completely out of the way so that your beautiful scenic views are virtually unobstructed!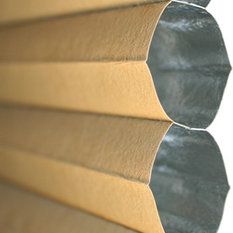 Our blackout cellular fabrics block almost all incoming light. In addition to controlling light, blackout cellular fabrics can help reduce your heating and cooling costs. They insulate the windows by preventing cool air from coming in and warm air escaping.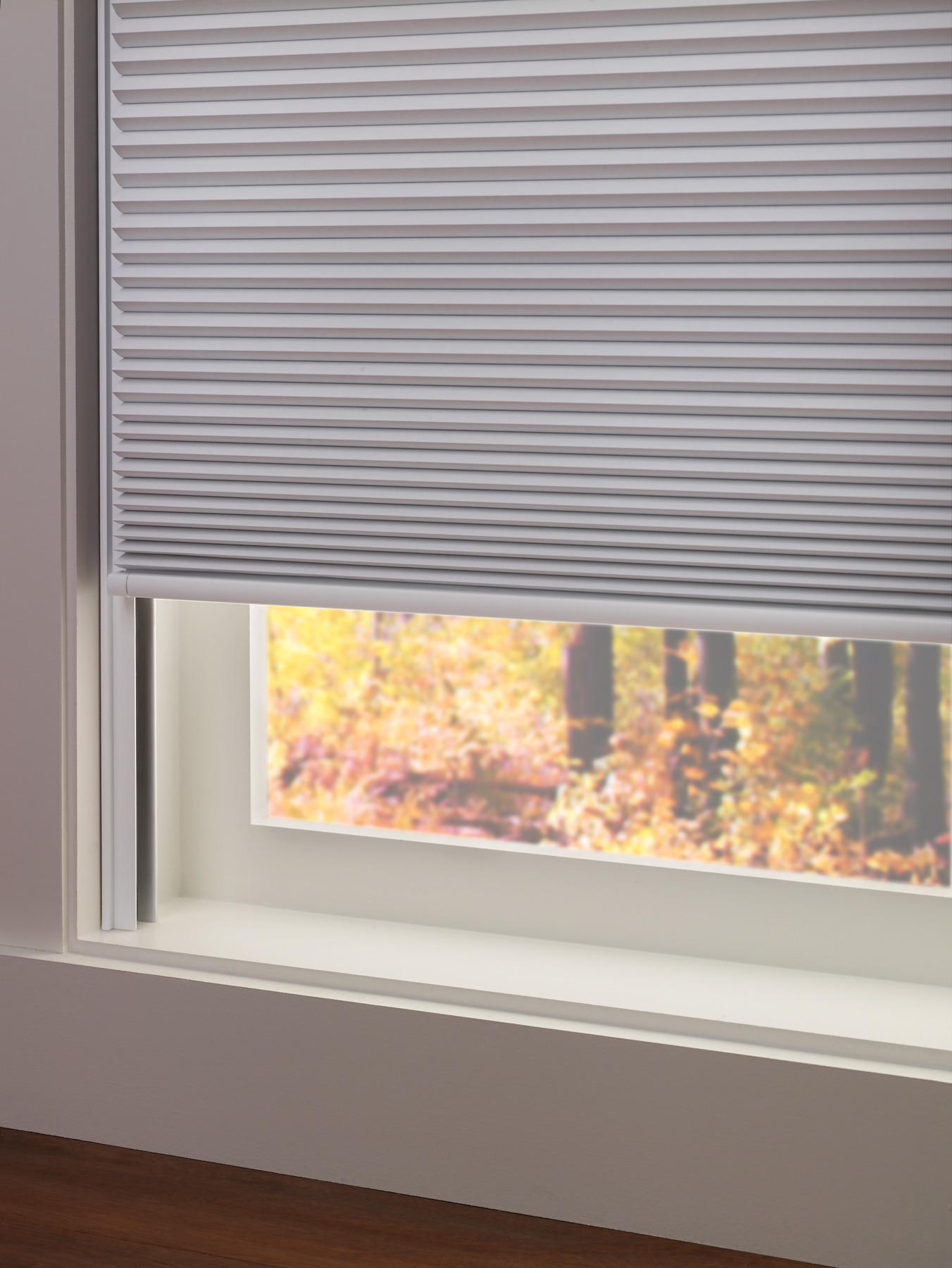 Made from a durable window grade PVC, the energy saving blackout sidetracks seal off the gap between the blackout cellular shade and the window to create a light blocking barrier. The cellular shade runs along the sidetracks on each side of the window. The sidetracks encase the blackout material along front and back providing 2 solid light blocking barriers.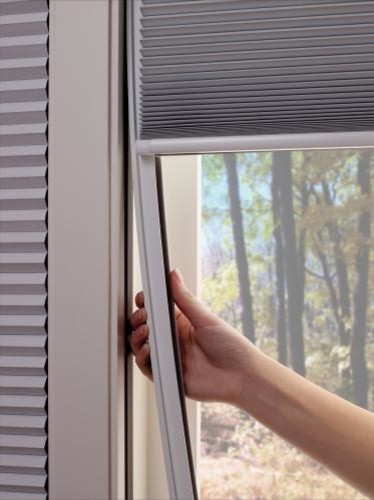 SlumberShades are easy to install, and feature removable sidetracks that are attached to the window frame with magnetic strips. Raise the shade and remove the sidetracks for window cleaning. The durable, UV stable sidetracks are available in white, tan or bronze to match your existing trim.
The specially designed notched bottom rail end caps fit over the blackout sidetracks and allow for smooth movement when raising and lowering the shade.
The co-extruded blackout sidetracks are black lined to absorb incoming light. The inside of the sidetrack facing the room remains white for visual aesthetics.
To ensure the best possible dark sleeping environment, fuzzy seals are applied along the shade's head rail. This barrier helps block out exterior light at the top of the shade.